.::::: Registration Closed :::::.
We reached the maximum number of partecipants! Thank you all for your interest in our conference!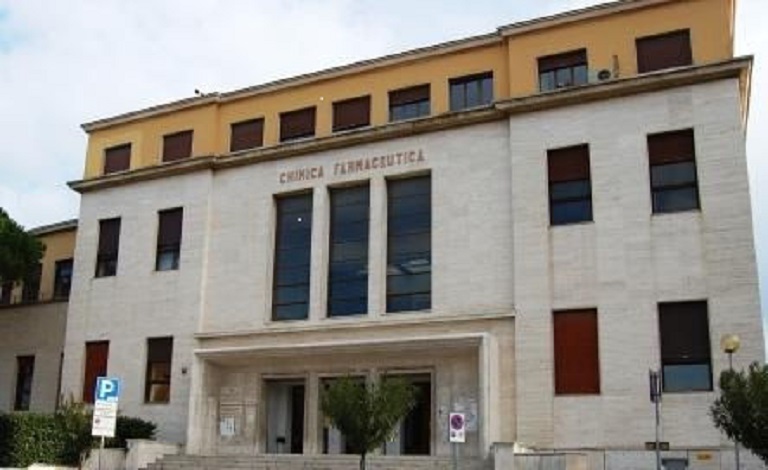 About The Conference
The University of Pisa, the Department of Pharmacy and PhD students of "Science of Drug and Bioactive Substances" invite all interested participants to attend the 1st International Conference on "Innovative Research in Pharmaceutical and Environmental Sciences".
This conference offers a well organised scientific program to the audience and includes a wide range of keynote presentations, plenary lectures, symposia, and poster presentations.
The Pharmaceutical Sciences combine a broad range of scientific disciplines with a crucial role in drug discovery and drug development, which include Drug Discovery, Drug Design, Drug Action, Clinical Research, Pharmacoeconomics, Drug Delivery, Drug Analysis and Regulatory Affairs. The Environmental Sciences integrate different research fields to study the environment and different solutions to environmental problems, with particular interest towards Green Chemistry.
The Conference is organised by PhD students of Department of Pharmacy of the University of Pisa and it is financed by the same Department and University. They devised the Conference as a unique occasion to broadly disseminate recent advances in the field of pharmaceutical and environmental science research, giving the opportunity to young researchers to increase their knowledge and to establish collaborations and job networks.
Program
The official language of the IRPES2019 conference is English.
The final program is now available.
08.30

Participants Registration

09.00 - 09.30

Opening Ceremony

By Prof. Paolo Maria Mancarella | Provost of University of Pisa

09.30 - 10.15

Plenary Lecture

By Professor Andrea Chicca | University of Bern

10.15 - 11.15

Keynote Lectures

By Bassanini I. | Meini S. | Menichetti A. | Quattrini L.

11.15 - 11.30

Coffee Break & Poster Session

11.30 - 12.15

Plenary Lecture

By Professor Fabrizio Dal Piaz | University of Salerno

12.15 - 13.15

Keynote Lectures

By Bartolini S. | Becherini S. | Daliu P. | Sodano F.

13.15 - 14.45

Lunch & Poster Session

14.45 - 15.30

Plenary Lecture

By Professor Vittorio Bellotti | University College of London - University of Pavia

15.30 - 16.15

Keynote Lectures

By Pacchetti M. | Piragine E. | Cappello V.

16.15 - 16.30

Coffee Break & Poster Session

16.30 - 17.15

Plenary Lecture

By Professor Elias Fattal | University of Paris-Sud

17.15 - 17.45

Keynote Lectures

By Anselmo M. | Licari C.

17.45 - 18.00

Closing Ceremony & Awards
General Information
Speakers
The invited speakers play a key role in this conference. Four plenary lectures will be held by Italian and International Professors. They are all experts in different fields, and all have knowledge in specific scientific areas. They will present their research projects and they will be glad to share with the audience their goals, their results, and the future prospective.
Keynote Lectures
Invited PhD students and Post-Doc researchers will present their research projects, highlighting the most interesting aspects of their works. Fourteen keynotes lectures will be held.
---------------
Susanna Bartolini (Scuola Superiore Sant'Anna, Pisa, Italy) | Ivan Bassanini (University of Milan, Italy)
Federica Sodano (University of Turin, Italy) | Valentina Cappello (Center for Nanotechnology Innovation@NEST Istituto Italiano di Tecnologia Pisa, Italy)
Andrea Menichetti (University of Pisa, Italy) | Luca Quattrini (University of Pisa, Italy)
Eugenia Piragine(University of Pisa, Italy) | Patricia Daliu (University Ferderico II Naples, Italy)
Manuel Anselmo (University of Genoa, Italy) | Stefano Becherini (University of Pisa, Italy)
Serena Meini (University of Pisa, Italy) |
Maria Pachetti (University of Trieste, Italy) | Licari Cristina (Magnetic Resonance Center, University of Florence, Italy)
Organizing Committee
The Organizing Committee is represented by PhD students of the Department of Pharmacy of the University of Pisa. They designed the conference.
---------------
Emma Baglini – Giulia Bononi – Era Gorica
Annamaria Iannuzzi – Francesca Liva – Angelica Mero
Rebecca Piccarducci – Deborah Pietrobono – Massimiliano Runfola
Chiara Tremolanti – Erica Zucchetti
Prizes
In the memory of Prof. Cinzia Chiappe, the best Keynote Lecture will be awarded a prize given by the Scientific Committee.
The best Poster Presentation will be awarded by the Scientific Committee and the Invited Professors.
Poster presentations
Poster presentations' titles are now available at the following link.
The dimensions of the poster must be B1 (70cm x 100cm).
Book of Abstract
All submitted abstracts are available in the book of abstract.
VENUE
Centro Congressi "Le Benedettine"
Piazza S. Paolo a Ripa D'Arno, 16, 56125 Pisa PI, Italia
Pisa is regularly served by trains, flights and coaches to/from other main Italian cities.
Getting there by Train
Pisa Centrale is the main railway station of Pisa. Trains from Rome, Genoa, Milan, Naples stop at Pisa Centrale; usually there are many trains every hour to/from Florence, Lucca, Livorno, Siena, and many others.
Getting there By Flight
Pisa Galileo Galilei airport is the main airport in Tuscany and is served by several airlines that operate hundreds of weekly flights to national and international destinations. Many companies offer low-cost flights to and from a number of European and non-European destinations. The flight to Pisa is really cheap and easy: the most important low-cost airlines serve Pisa. The airport is close to the city center and it takes only a few minutes to reach the center by bus, train or taxi. The airport is a short walk from the center, about 20 minutes. The Pisa Airport is about 1 km from Pisa Centrale railway station, from which you can reach any Italian railway network destination. At 40 metres from the Passenger Terminal at the Pisa Airport, you can find the new, high-speed, fully automatic People Mover service for direct connections between the Pisa Centrale railway station and the airport. The service is available every day from 4:30 AM to 1:30 AM at 5/8 minute intervals.
At the airport, bus tickets may be purchased at the Information Desk (Arrivals Area). The Bus Area (P6) is located just outside the Passenger Terminal Arrivals Area. The bus terminal is right in front of the airport, on the right hand side as it exits the terminal. Once you are in the city, its main monuments are easy to spot and are all within walking distance.
If you prefer a more convenient travel method, a taxi to the city center costs about € 6-8. Otherwise, you can alternatively book an airport transfer in advance. This service is particularly useful for large groups.
Getting there By Car
A network of motorways connects Pisa to the rest of the Italian peninsula. Coming from the A11, take the exit either at "Pisa Nord" or "Pisa Aeroporto". The highway known as FI-PI-LI (Florence - Pisa - Livorno) conveniently connects Pisa to the cities of Florence and Livorno.
Abstract submission closed
Submissions are closed!
Abstract deadline: 01st November 2019 (Only for posters)
To submit your abstract send a mail to irpes2019@gmail.com indicating as subject "ABS_YourSurname"
Note: abstracts must be submitted using the following template
Registration closed
We reached the maximum number of partecipants! Thank you all for your interest in our conference!
Deadline to register: 10th November 2019
The maximum number of participants is 70 people.
Participation is free of charge to all registered people.
To register to the conference send an mail to irpes2019@gmail.com indicating as object "Registration_YourSurname"
Our Sponsors
The conference is funded by University of Pisa in collaboration with the Department of Pharmacy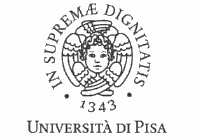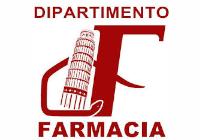 Contact Us
For any question or doubt, feel free to contact us!